SAMSUNG COLOR VIDEO CAMERA FOR FT-FAT60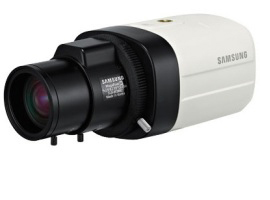 This high resolution video camera shows a clear image of the finish. It automatically adjusts settings to the changing conditions on your track:
Automatically adjusts white balance to adapt to changing light conditions.
Automatically compensates for unwanted backlighting to make athletes more visible.
Automatically adjusts exposure time as the image brightness changes.
Our video camera comes equipped with a Tamron varifocal lens, 25 ft video/power cable and power supply.
Price…………..$250.00
Technical Specifications
Image device: 1/3″ 1.3M CMOS
Number of effective pixels: 1,305(H) x 1,049(V)
Signal system: NTSC standard
Horizontal resolution: 1000TV lines
S/N ratio: 52dB (AGC off, Weight on)
Minimum illumination: 0.03Lux (F1.2, 50IRE)
0.01Lux (F1.2, 30IRE)
Video output: CVBS : 1.0 Vpp / 75Ω composite
Synchronization: Internal
Gain control: Off / Low / Middle / High
White balance: ATW / Outdoor / Indoor / Manual / AWC / Mercury (1,800K° ~ 10,500K°)
Lens type: CS MOUNT LENS
Day/Night: Auto (Electrical) / Color / B/W
Digital Noise reduction: SSNRIV (Off / On)
Back light compensation: Off / User BLC / HLC
Weight: 200g (0.44 lb)
Power requirement: Dual (24V AC & 12V DC ±10%)
Power consumption: Max. 3.7W
Operating temperature: -10°C ~ +55°C (+14°F ~ +131°F)
Operating Humidity: Less than 90% RH